Meet Dr. Donald Wilson
I Found Balance Through Chiropractic Care."
Believe it or not, I personally had never used the services of a Chiropractor before enrolling into Chiropractic College. I was raised in a military family before our military had inducted chiropractic into its system of health benefits, and so I had no experience with chiropractic. I really did not know what I was in for. It was later during my college years that I witnessed chiropractic's benefits for family and friends when Medical Doctors were unable to help.
Finding balance in life is important to me. All work and no play is not how I wish to live. My family is of course very important to me.
A Balanced Lifestyle
For fun, I admit I like variety. I have flitted around from yoga to swimming to gardening and landscaping, dancing (Ball Room and Argentine Tango), SCUBA, to cooking lessons and on and on. I cannot forget hiking and backpacking as favorites. Of course I love travel. My extended family remains a big part of my life.
Health is so important. You know it when you lose it. And chiropractic has helped me absolutely. Time and gravity. At 60, my staying fit and active is largely attributable to having received many and ongoing chiropractic visits. Being active (backpacking/ landscaping/ etc.) involves strain and compression. In my case, I need to manage the effects of old football injuries (disc involvement, which in the past caused numbness and weakness into my arms). I continue to benefit and to respond to chiropractic care too (no surprise).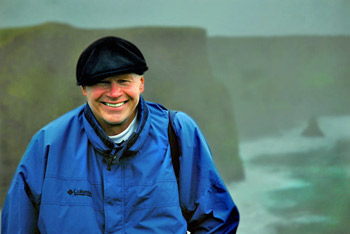 Dentists have cavities. Cardiologists have heart attacks. Psychiatrists have…?
And so yes Chiropractors deal with issues as you do. Life is a management problem. As long as we are in the game, life will distort us, twist us, compress us and generally undo us. Chiropractic offers re-alignment so that the Central Nervous System can function properly.
Enough about me! I look forward to meet you in person and to discuss your particular health Challenge.
Call Wilson Chiropractic today to begin care!